RacingVirginia.com is an unprecedented collaboration among Virginia's motor sports venues providing exclusive news and information about racing action in the Commonwealth.


Racing in Virginia comes in many forms, from running on dirt tracks, to paved ovals, on drag strips and even on road courses. There are currently over 25 motorsports facilities in operation throughout the Commonwealth with more than half a million fans expected to attend racing events from the Blue Ridge Mountains to the Atlantic Ocean.

NASCAR hosts a pair of Monster Energy NASCAR Cup Series race weekends at Martinsville Speedway and Richmond Raceway each year. With weekly races at local tracks around The Commonwealth, there are over 400 racing events on the calendar for 2017.

The Racing Virginia platform shares news and information from racing venues from Langley to Lonesome Pine, making it easy for fans to have access to news, schedules, and tickets. RacingVirginia.com showcases exclusive original content each week from regular contributors including two of the most respected personalities in the sport, Joe Moore and Randy Hallman.

There are also bio pages developed for local drivers, which give local racers an opportunity, at no cost, to promote themselves, their activity, and most importantly, their local sponsors who help them go racing every weekend.

The comprehensive master schedule of racing events in the Commonwealth is a one of a kind showcase of motorsports activity in Virginia. Whether you are logging on to the website from your home computer, or your phone, you will be able to connect with racing events nearly every weekend of the year.
https://racingvirginia.com/sports/vmpark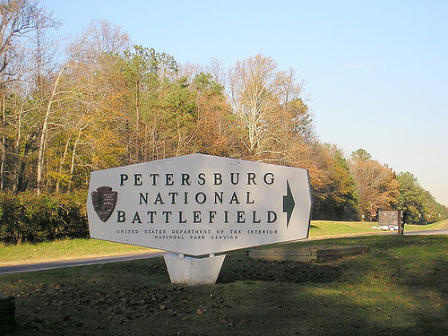 This 2,700 acre park contains a 16-stop driving tour which takes visitors through all four units of Petersburg National Battlefield: General Grant's Headquarters at City Point (present day Hopewell), Virginia; The Eastern Front (where the initial assaults and the Battles of the Crater and Fort Stedman occurred); the Western Front, where intense fighting continued as Grant's Army encircled the city struggling to destory the last of Lee's supply lines; and the Five Forks Battlefield, a battle in which the outcome would eventually lead to the Confederates' retreat to Appomattox.

https://www.nps.gov/pete/index.htm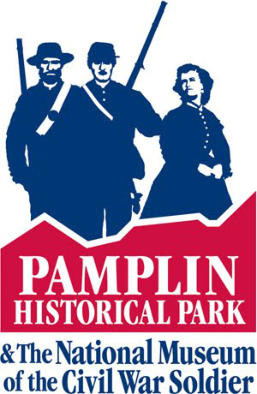 Pamplin Historical Park & The National Museum of the Civil War Soldier is a 424-acre historical campus that features world-class museums, antebellum homes, a National Historic Landmark Civil War battlefield, a slave life exhibit, educational programs, and special events. It has been called "the new crown jewel of Civil War sites in America" by Pulitzer Prize-winning historian James M. McPherson of Princeton University.

https://pamplinpark.org/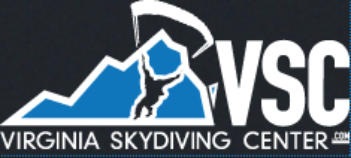 Virginia Skydiving Center is the premier
skydiving facility in the Virginia area. At Virginia Skydiving Center, we strive for safety and satisfaction with every jump. With more than 20 years of experience, our expert jumpers provide a fun and exciting jump with your safety as our top priority.
We offer first jump courses and training using the Accelerated Freefall method, Instructor Assisted Deployment jumps, and
tandem skydiving experience jumps for beginners. We have a proven record of safety and maintain the highest standards in the industry. We frequently inspect, test, and replace all of our equipment to ensure the highest quality safety standards.
Virginia Skydiving Center offers a beautiful and picturesque drop zone just a short drive from Richmond, Northern Virginia, Washington DC, Virginia Beach and other parts of Virginia. We provide a memorable and exhilarating experience you won't ever forget. We operate year round, weather permitting.
Check out our videos to see what a real skydive looks like. For more information, or to make your reservation to skydive, whether you're driving in from Virginia Beach, Northern Virginia or Maryland, call Virginia Skydiving Center today!
https://www.virginiaskydivingcenter.com/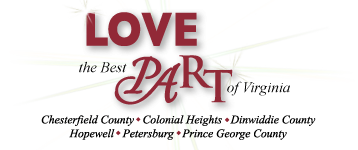 Find Out Why You Will Fall in

Love With the Best Part of Virginia
Picture yourself savoring a mouthwatering meal, a special glass of wine, or a cold brew while watching a breathtaking sunset from the shores of the Appomattox or James Rivers. How about singing along at that lively concert or being inspired by a work of art. Or maybe feeling the adrenaline rush that comes with your bike leaping over the trail, or the race car speeding by at 200mph, or flying across the zoo on a zip line, or shooting the rapids in a kayak. You may also find yourself speechless as you gaze across a battlefield where thousands fought and died.
https://bestpartva.org/